Full Time

Videographer – Consultant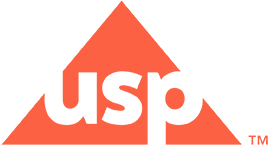 Job Description
Videographer
The U.S. Pharmacopeial Convention (USP) is a scientific nonprofit organization that sets standards for the identity, strength, quality, and purity of medicines, food ingredients, and dietary supplements manufactured, distributed and consumed worldwide.
USP's drug standards are enforceable in the United States by the Food and Drug Administration, and these standards are used in more than 140 countries.
USP is an independent nonprofit organization with nearly 200 years of experience developing quality standards for medicines. Through its global public health programs, USP strengthens medicines quality assurance systems, increases the supply of quality-assured medicines, and develops capacity to detect and remove poor-quality medicines from the market.
By sharing scientific expertise and providing technical support and leadership, USP helps local regulators improve and sustain local health systems and enables manufacturers to supply quality-assured essential medicines for years to come.
Through these efforts, USP is able to help detect and identify poor quality health products in disease areas such as HIV/AIDS, tuberculosis, malaria and neglected tropical diseases, as well as helping safeguard the maternal, newborn, and child health sectors.
USP was recently awarded the Promoting the Quality of Medicines Plus (PQM+), a USAID-funded global program designed to sustainably strengthen medical product quality assurance systems in low-and-middle income countries.
PQM+ is currently in the process of starting up activities in the ECOWAS region and is seeking a videographer based in Ghana to develop short practical training videos within the USP-Ghana facility for training purposes.
The Videographer will work under the guidance of the program manager for West Africa and in coordination with technical staff at USP headquarters in Rockville, MD. The period of performance for this consultancy will begin in July and run through August 31, 2020.
Scope of Work:
Pre-production to post-production editing of videos shot in the USP-Ghana laboratories.
Deliverables:
Activity-based report to USP project manager
Final training video
Required Skills or Experience
Education
Bachelor's degree in film and television production
Experience
Prior experience and knowledge of USAID rules and regulations preferred.
At least 5 years professional experience in pre and post-production for international organizations.
Prior experience shooting in a laboratory setting.
Knowledge, Skills and Abilities:
Videography and photography skills
Creativity
Ability to direct and translate the client's vision into film
High level of integrity, professionalism and commitment to quality.
Resident in Ghana
How To Apply
The period of performance for this consultancy will begin in July and run through August 31, 2020.
Please send CV, 3-References, and Hourly Rate to Pascal Echeverri, Senior Procurement Specialist, at GPH_Procurement@USP.org by the closing date of June 29, 2020.
When submitting your application, write "Videographer –Consultant Opportunity" in the email Subject Line.
Click Here to Upgrade Your CV
19 total views, 2 today