Full Time

Training Coordinator for PRECEVID
PRECEVID – Posted by sobiaonline – Accra, Greater Accra Region, Ghana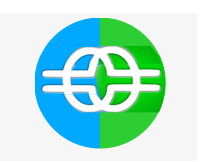 Job Description
Training Coordinator
PRECEVID seeks a dynamic; self-motivated and competent individual for the position of a Training Coordinator
Job Summary
A key member of the team to provide educational and administrative support in order to meet the Centre's objectives of excellence with regards to teaching, programme development, faculty and administration.
Job Description
Co-ordinate the day to day activities of the training department
Supervise training activities including trainee admissions, assessments and records.
Oversee and coordinate trainee orientation  and graduation ceremonies
Provide support service, career, guidance and counseling to trainees
Facilitate movement of trainees through their programmes
Liaise with industry and facilitate Workplace Experience Learning(WEL) of trainees
Maintain knowledge of current trends and development in Competence Based Training (CBT) approaches.
Coordinate the activities of facilitators, trainers and lecturers
Schedule and organize faculty and administrative meetings
Coordinate and manage established collaboration with technical universities and other institutions of higher learning
Responsible for the custody of all training documents and records of the Center.
Prepare periodic reports on the performance of the training department
Monitor and manage adherence to educational and cooperate policies, procedures and Ensure compliance with accreditation policies and the law
Develop and market the training programmes to maximize enrollment for the Centre
Lead the establishment of the Resource Unit of PRECEVID.
Supervise proper maintenance and safety of the physical environment and property
Required Skills or Experience
Must possess at least a good Bachelor's Degree in Educational Administration, Business Administration, and Social Sciences or in any other related fields.
Must have a background in Technical and Vocational Education and Training (TVET)
Must have worked in an Educational Institution
Must be conversant with Competency Based Training (CBT) Methodologies
Exceptional communication and leadership skills
Excellent organizational and coordination skills
At least 5 years of experience in a similar role
GET MORE INTERVIEWS WITH SOBIAONLINE. CHOOSE FROM THE PACKAGES BELOW
How to Apply
Interested applicants should forward their Introduction letter, CV and copies of relevant certificates to PRECEVID@gmail.com
Job Categories: NGO. Job Types: Full Time. Job Tags: Jobs in Accra, Jobs in Greater Accra, and NGO Jobs in Ghana. Salaries: NOT STATED.

Endless.
30 total views, 2 today