This job listing has expired and may no longer be relevant!
Full Time

Sales Officers
Reputable Company – Posted by sobiaonline – Accra, Greater Accra Region, Ghana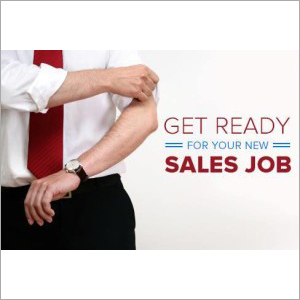 Job Description
Sales Officers
A reputable Telecommunications & ICT Company is seeking to recruit Sales Officers
JOB DESCRIPTION:
Specific job responsibilities
• Acquire new clients for the business and optimize customer potential
• Develop and nurture long-term relationship with customers
• Negotiate and close sales based on pre-established terms and conditions
• Ensure all sales are profitable with pre-determined minimum gross margin
• Negotiate tender and contract terms to meet both client and company needs
• Achieve and exceed sales targets regularly
• Support marketing activities by attending trade shows, conferences and other marketing events
Qualification Required & Experience
• Minimum of Bachelor of Arts or Science degree with concentration on Marketing or related fields
• Professional qualification in Marketing or related fields an added advantage
• 3+ years post qualification experience in a sales role
Role Requirements
• Proven work experience as a sales officer for technology products and services
• Familiarity with IT related business
• Ability to sell consumer internet
• Ability to sell business internet
• Proven experience with enterprise sales
• Familiarity with CRM practices along with ability to build productive professional relationships
• Highly motivated and target driven with a proven track record in sales
• Excellent sales, communication and negotiation skills
• Ability to prioritize and effectively manage time
• Ability to create and deliver effective presentations based on audience needs
• Relationship management skills and openness to feedback
Remuneration:
• Very attractive and Performance Driven
• Fixed + Variable
• Variable based on achievement
Salary: Confidential
Location: Accra
How To Apply For The Job
Interested persons are to send CV and Cover Letter to:
tophires20@gmail.com
Closing Date: 30 July, 202
Job Types: Full Time. Job Tags: Greater Accra, Jobs in Accra, Sales Jobs in Accra, and Sales Officers.
57 total views, 1 today