Full Time

Regional MEL Director for Abt Associates
Abt Associates – Posted by sobiaonline – Accra, Greater Accra Region, Ghana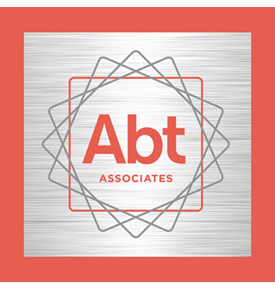 Job Description
Regional MEL Director
Abt Associates is seeking to recruit a Regional MEL Director/West Africa (RMELD/WA).
Job Summary
• The RMELD will lead monitoring, evaluation and learning activities for regional activities and clients, including work plan development, quarterly, semi-annual and annual reporting, indicator data collection and data checking, monitoring and analysis and development and learning
• Guide, oversee and collaborate with regional staff and Abt headquarters so that ATIP's MEL data collection, monitoring processes and reporting are rigorous, consistent and organised, based on the ATIP results framework
• Ensure performance data monitoring and collection tools are used
• Regularly review data collection processes, perform data quality assessments, and adjust as needed.
Qualification Required & Experience
• Master's degree in Economics, Statistics, Research methods or related field plus 12 years of proven experience in the development and implementation of M&E systems and processes for complex international programmes, with at least 5 years of experience working M&E methods for trade and investment projects
• Experience managing M&E for global programmes highly preferred
• Solid analytical skills and ability to use MS Office, SPSS/STATA, qualitative analysis packages and MS Excel
• Experience with USAID programmes required
• Fluent and proven written and oral presentation skills in English and proficiency in French required
Location: Accra
GET MORE INTERVIEWS WITH SOBIAONLINE. CHOOSE FROM THE PACKAGES BELOW
How To Apply For The Job
Interested candidates may send a CV and covering letter to:
ghanajobs@abtassoc.com
Please include the position title and "ATIP" in the subject line of the email. One email per position application
Closing Date: 21 August, 2020
Job Categories: MEL and NGO. Job Types: Full Time. Job Tags: Abt Associates Jobs in Ghana, Current Jobs in Ghana 2020, Jobs in Accra, Jobs in Ghana August 2020, Jobs in Ghana June 2020, Jobs in Greater Accra, MEL Jobs in Ghana, and Regional MEL Director. Salaries: NOT STATED.

Job expires in 9 days.
24 total views, 1 today