Full Time

Project Facilitator – PROSPER II Project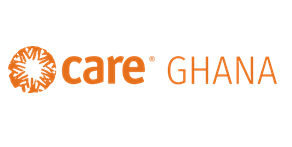 Job Description
Project Facilitator
CARE is a global leader within a worldwide movement dedicated to ending poverty. Our mission around the world is to save lives, defeat poverty and achieve social justice.
Our Core Values describe who we are, what we do, and how we do it.
Transformation
We believe in urgent action, innovation, and the necessity of transformation – within the world and our own organization.
Integrity
We are accountable to the people and partners we humbly serve, transparently sharing our results, stories and lessons.
Diversity
We know that by embracing differences, actively including a variety of voices, and joining together we can solve the world's most complex problems.
Equality
We believe in the equal value of every human being and the importance of respecting and honoring each individual; we know that change happens through people.
Excellence
We challenge ourselves to the highest levels of learning and performance, tapping the best of human spirit to create impact.
Job Description
Cooperative for Assistance and Relief Everywhere, Inc. doing business as CARE International in Ghana ("CARE") is seeking qualified candidates for a role as Project Facilitator. The full-time position will be based in one of the operational districts in the Western North Region and will be required to work in 20 communities in the district in which she/he will be based.
Candidate Profile
The Project Facilitator (PF) will be based in one of the operational districts in the Western North Region and will be required to work in 20 communities in the district in which she/he will be based. The PF will report directly to the Project Officer, who will be based in the Kumasi Sub-Office. The project will be managed from the Kumasi Sub- Office of CARE International in Ghana.
The Project Facilitator (PF) is responsible for the implementation of the project at the district and community level including; Working with Project Officer in the preparation of work plans, capacity building modules, planning and delivery of training sessions., Responsible for awareness creation and sensitization activities in project partner communities, Mobilizing communities and facilitating implementation of all project activities in the 21 communities under his or her jurisdiction.
Key areas of responsibility of the Program Support Director will include:
Work with Project Officer in the preparation and implementation of work plans – capacity building modules, planning and delivery of project activities. Support the PO to design, develop and implement project strategies and plans, ensuring they are in line with the project objectives, strategies and principles, and CARE's mission and vision. Support the PO to design and implement project approaches and methodologies aiming towards community empowerment, partner capacity building, partnerships and policy influence as well as lesson learning. Support the M&E officer to implement project monitoring and evaluation plan and monitor its implementation in the district.
Ensure the development of a learning portfolio – Develop, manage and supervise relationships and activities of beneficiary communities and collaborating partners, Sensitize communities and district partners about various project objectives, Facilitate the negotiation of MOUs, SOWs and contracts with communities and collaborating partners, Monitor and evaluate community level activities and submit reports to the Project Officer using approved templates. Work with Project Officer and partners in planning and organizing training workshops for community groups and others as may be require Lead community sensitization and interventions in all participating communities in collaboration with partners and in line with project objectives
Contribute to CARE Kumasi programme development and implementation – Facilitate linkages, learning and synergy between the project and other Sub Office projects, Contribute as required to the development of new programme initiatives in the sub office.
Required Skills or Experience
A minimum qualification of a first degree or Diploma from a recognized University or Tertiary Institution in Social Work, Social Science, Community Development, Adult Education, or other related courses.
At least two years of field experience in working with communities, community- based organizations (CBOs) especially farmer-based organizations (FBOs) with an NGO or public sector agencies;
Experience in facilitating linkages, relationship building and networking
Experience in adult training methodologies such as the use of PRA/PLA tools and Community Action Planning
Excellent knowledge of the Wiawso Municipality and the cocoa sector
Knowledge in the formation and functioning of Village Savings and Loans Associations ( VSLAs)
Appreciable working knowledge of Akan customary practices
Ability to demonstrate Community development and facilitation skills.
Able to work with minimum supervision and able to meet deadlines.
Excellent computer skills (word, excel, outlook, Powerpoint ); Excellent spoken English, Fanti and Twi;
Good report writing; and Excellent presentation skills
Ability to ride a motorbike (valid motor riding license).
Ability to multitask and work within deadlines
Excellent communication skills and good team player
At CARE, we know that recruiting and retaining a talented and diverse workforce is critical to achieving our mission of ending global poverty. CARE defines "diversity" beyond the regular classifications of gender, race, nationality, ethnicity, religion, sexual orientation, age and disability, and includes diversity of perspectives that uphold CARE's core values. Our goal is to create and maintain a work environment that promotes diversity in everything we do. We are also committed to creating and maintaining a safe work environment for our staff, partners and beneficiaries with specific attention to protection from sexual harassment, exploitation and abuse, and child protection.
OUR DIVERSITY IS OUR STRENGTH; WE ENCOURAGE PEOPLE FROM ALL BACKGROUNDS AND EXPERIENCES, PARTICULARLY WOMEN, TO APPLY
GET MORE INTERVIEWS WITH SOBIAONLINE. CHOOSE FROM THE PACKAGES BELOW
How to Apply
How To Apply Submit applications via email to
hr.ghana@care.org
with the "Project Facilitator – PROSPER II PROJECT Application" in the subject line.
Applications will be reviewed and shortlisted on a rolling basis and only shortlisted candidates will be contacted for interviews.
Closing date for submission of applications is Wednesday, 12th August 2020.
Applicants should be aware that CARE has zero tolerance for fraud and corruption, and toward any kind of harassment, exploitation and abuse.
61 total views, 3 today