Full Time

Project Facilitator for World Vision International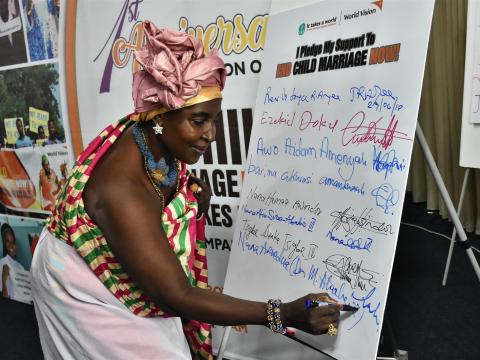 Job Description
Project Facilitator
To facilitate the delivery of all Farmer Managed Natural Regeneration (FMNR) for Sustainable Economic Empowerment and Development activities by way of community entry, mobilization, participation in project planning, implementation, monitoring, review as well as evaluation and collaboration with all relevant partners and stakeholders; working closely and with leadership support from the FMNR4SEED Project manager.
Major Responsibilities
Support the Project Manager in effective project planning (FMNR4SEED), implementation, monitoring and evaluation process that ensures enhanced community participation ownership of project activities and sustainability project for the wellbeing of children, families and communities.
Identify and select additional communities for the expansion FMNR4SEED intervention in the Project Area.
Facilitate communities to select gender sensitive Lead Farmers groups for project implementation.
Undertake regular field monitoring visits and provide support to FMNR4SEED project beneficiaries (farmers) and as well as other project stakeholders as per the project activities planned.
Plan and implement trainings for farmers and /or other FMNR4SEED project beneficiaries and stakeholders in the project area as per the planned project activities.
Work closely with Ministry of Food & Agriculture and other Agencies in the implementation of project activities to ensure sustainability of interventions.
Plan and coordinate logistics together with the Project manager for project activities implementation in the Project area.
Compile stories of change for use by World Vision and partner organizations.
Prepare and submit Monthly, Semi and Annual reports to the Project Manager in a timely manner in line with LEAP.
Qualifications: Education/Knowledge/Technical Skills and Experience
The following may be acquired through a combination of formal or self-education, prior experience or on-the-job training:
Educational level required: BA /BSC Degree in Economics, Agriculture, Business Administration, Development studies /planning, Social Science disciplines or related field.
Experience: 1-3years' experience in food security or agriculture, development work or community mobilization
Technical Skills & Abilities:
Strong Computer skills
Strong knowledge of sustainable agricultural (and /or environmental) techniques
Knowledge of modern Food security
Experience in agricultural extension services
Strong capacity building skills (especially with people with no formal education)
Experience working with farmers
Working knowledge of programs or the projects management cycle
Ability to maintain effective working relationships with all staff and other key partners
Experience in community mobilization, sensitization and development work
Strong knowledge of local institutional functioning (e.g. MOFA)
Strong reporting and communication skills in English
Good planning and organizational skills
Working Environment / Conditions:
Work environment: Office-based with frequent travel to the field
Travel: 10% Domestic/international travel is required.
On call: 5%
How to Apply
To Apply, please click on this link:
LINK
188 total views, 1 today