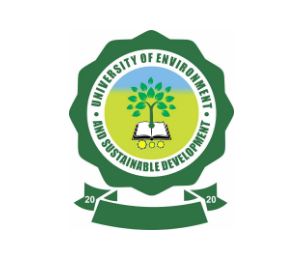 Job Description
Principal Stores Superintendent
We are a new University with a determination to build a distinct institution with a focus on excellence, hard work, resourcefulness and innovation, among other.
We invite candidates with similar atributes, goals and requisite qualifications to join us in to build this institution for the good of society.
Applications are, therefore, invited for appointment to the under-mentioned positions in the University.
Job Title: Principal Stores Superintendent
Duties:
• Staff in this grade will be required to perform work covering a wide field requiring qualities in different degrees, responsible for the efficient organization and running of the University stores.
• The officer will be specifically responsible for general correspondence of all matters including short landing and insurance claims, expeditious handling of all cases of loss and damage, application and interpretation of stores regulations and instructions.
Qualification Required & Experience
Prospective candidates should meet the following requirements:
• Must have not less than 5 years' continuous and satisfactory service as Senior Stores Superintendent and either
II. Must hold a bachelor's degree in the relevant subject area awarded by a recognized University with at least 4 years' post qualification experience.
Or
• Must hold HND (Accounting /Purchasing & Supply) with 8 years' relevant experience.
• Must hold 75% completion of CA/CIMA/ACCA/CIPS.
In all cases, candidates must be computer literate.
Location: Somanya
How To Apply For The Job
To submit your application, click on the link below and complete all relevant fields on the online application form.
• Create account and verify your phone number
• Fill out the personal details, educational and employment backgrounds columns
• Upload required documents such as academic certificates, birth certificate, Police reports, curriculum vitae, Transcripts of academic
• Qualifications and Names of at least 3 referees
• Enclose in an envelope, a printed copy of your Application letter, photocopies of academic certificates, birth certificate, Police reports, curriculum vitae. Transcripts of academic qualifications and Names of at least 3 referees
Post the envelope under registered cover to the address below:
The Registrar,
University of environment and sustainable development
Private Mail Bag,
Somanya
Request all referees to send their reports directly to the Registrar of the University at:
Registrar@uesd.edu.gh
Closing Date: 31 July, 2020
Job Categories: Education, Logistics, and Procurement. Job Types: Full Time. Job Tags: Jobs in Greater Accra, Logistics Jobs in Ghana, Principal Stores Superintendent, and UESD Jobs in Ghana.

Endless.
186 total views, 1 today