Consultancy

Marketing Consultancy (Delivery of training module) VIS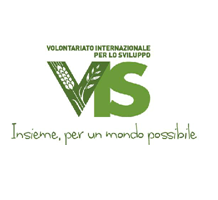 Job Description
Marketing Consultancy
Delivery of training module: Marketing, as part of "Local economic empowerment for women, youth and vulnerable groups through CSOs and LAs concerted action in Ghana – LEEWYV"
Terms of Reference
1.    Background
The project "Local Economic Empowerment for Women, Youth and Vulnerable groups through CSOs and LAs concerted action in Ghana – LEEWYV" has been developed in 2018 by VIS – Volontariato Internazionale per lo Sviluppo in partnership with DBYN (Don Bosco Youth Network), BMA (Berekum Municipal Assembly) and DCM (Dormaa Central Municipality Assembly) to promote sustainable development in Brong Ahafo Region (BAR), through the support to the creation of effective mechanisms of engagement, collaboration and cooperation in leading sustainable development processes between Civil Society Organizations (CSOs) and Local Authorities (LAs).
This collaboration will affect life conditions of BAR's population, especially the ones of vulnerable youth and women who are candidates for irregular and unsafe migration; their employment and sources of income will be supported by innovative and environmentally friendly economic activities. VIS and DBYN have been carrying out various activities in BAR for the past 3 years, with the main purpose of promoting sustainable development and tackling the phenomenon of irregular migration that may lead to the non-respect of basic human rights.
The target group of the proposed action will be the members of CSOs and LAs of BAR who will be empowered by VIS and DBYN through trainings to become real development actors for the Region. The action will also benefit vulnerable young people and women, who will have the opportunity to be trained in sustainable and environmentally friendly economic activities and be supported technically and financially to start their own business or find an employment.
The "LEEWYV" project is part of the Stoptratta program (www.stoptratta.org), implemented through the establishment of a network led by the Salesians of Don Bosco and VIS. Its goal is to fight human trafficking, informing and sensitizing the populations and communities in the countries of origin/transit about the risks of the journey to Europe. At the same time, it aims at helping improve the socio-economic conditions of those same countries in order to counteract and/or to reduce the underlying motivations of the individual and family migration project, as well as promoting regular migration. Through the Stoptratta program activities and actions are carried on in Ghana, Senegal, Sierra Leone, Mali, Nigeria, Gambia and Ethiopia.
2.   Objective of the training
The purpose of the activity is delivering skill modular paths on Marketing for the for the members of the IGA-MC.
It will be focused on the importance of the "marketing concept", which is an attempt to identify and satisfy its customers' needs and wants. In other words, the marketing concept is a corporate orientation to business that starts with consumers and integrates marketing into every other corporate function.
The training will dwell on: 1) Marketing Strategy, 2) Promotion, 3) Market Planning, 4) Distribution, 5) Retailing and Wholesaling, 6) Target Marketing, 7) International Marketing, 8) Services Marketing, and 9) Pricing.
Methodology used will be a face to face learning and practical exercises on how to develop a marketing strategy.
3.    Tasks of trainers
The Trainers will facilitate a 5 working-days session on Marketing, balancing frontal lecturing and interactive exercise to guarantee an inductive learning and hands-on-the-job recognition and systematization of already applied practices.
They will be able to deliver information with the support of tailored hand-outs. They will support participants to acquire the basic knowledge on the following:
Marketing strategy: Using social media, inbound marketing, Earned Media and PR, Referral Programs, Paid media advertisement, Internet marketing, Point-of-Purchase Marketing (POP), Storytelling,
Promotion: How to use content marketing, running referrals for building trust, sponsoring events for customer experience, working with brand ambassadors to increase brand awareness, using free samples, sales coupons & promotions to boost sales, adopting refunds & rebates strategies to guarantee quality, exploit fidelity programs & patronage rewards to increase customer loyalty.
Marketing planning: Setting the goals, analysing the current situation, creating the marketing strategy, allocating marketing resources and monitoring.
Distribution: set up distribution in according to the product, market, marketing environment, company and cost.
Retailing and Wholesaling: the functions of retailing (arranging assortment, breaking bulk, holding stock, extending service,) classification of retail formats, classification of merchant wholesalers, classification of agent wholesalers.
Target marketing: Market segmentation, selecting the target market, positioning, strategies of segmentation and targeting.
International marketing: Importing & exporting and strategic partnership & join venture. Services marketing: Prices, product, people, physical evidence, process, promotion and place.
Pricing: premium, skimming, economy or value and penetration
They will assess the learning outcomes achieved by participants at the end of the training session.
4.    Expected Learning Outcomes
The following learning outcomes are expected:
Participants can develop a marketing strategy;
Participants know the different promotion;
Participants can develop a marketing plan;
Participants know the marketing distribution and Retailing and Wholesaling;
Participants know how to choose a target marketing;
Participants can develop international marketing strategies;
Participants know about pricing;
Participants will develop 3 different marketing strategy in Black soap, Tailoring and agriculture products;
5. Timeframe
Dates: 17-21 August 2020 – 5 days training
6. Venues: Nkoranza North
GET MORE INTERVIEWS WITH SOBIAONLINE. CHOOSE FROM THE PACKAGES BELOW
How to Apply
Your consultancy proposal shall be submitted to visghana2018@gmail.com before the 7th of August 2020.
VIS will provides for TnT, accommodation and feeding.
6 total views, 1 today