Full Time

IT Manager Kusi Consult
sobiaonline – Accra, Greater Accra Region, Ghana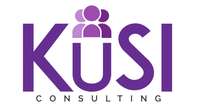 Job Description
IT Manager
A reputable hospitality firm is looking for an experienced IT Manager responsible for coordinating, planning, and leading computer-related activities.
Minimum Qualification:

 Degree

Experience Level:

 Management level

Experience Length:

 5 years
Job Description
Survey of IT Systems
Systems and software maintenance and replacement plan.
Hardware maintenance and replacement plan.
Service providers
CCTV System and cameras are working with 3 months backup.
Electronic, documents and records management systems
Identifying and acting on opportunities to improve and update software and systems
Developing and implementing IT policy and best practice guides for the organization
Conducting regular system audits
Running and sharing regular operation system reports with senior staff
Overseeing and determining timeframes for major IT projects including system updates, upgrades, migrations and outages
Managing and reporting on the allocation of IT budget
Providing direction for IT team members
Experience and Education:
A minimum of +5 years of industry experience in a managerial and customer-focused role.
A degree or Master's in Information technology or relevant field is highly preferred.
Up to date IT knowledge, international business knowledge and understanding/experience of integrating online presence.
Experience working in management level and providing international standard services to clients.
Experience working in management level and providing international standard services to clients.
Salary and Other Benefits
 Salary- Negotiable
 Health Insurance
Training and Development
Statutory Leave Days
Annual Bonus
GET MORE INTERVIEWS WITH SOBIAONLINE. CHOOSE FROM THE PACKAGES BELOW
How to Apply
Please e-mail your CV & Cover Letter to us at jobs@kusiconsulting.com with the subject 'IT Manager'. Ensure that your CV demonstrates how your experience' skills and abilities meet the selection criteria set out above. We will ONLY contact candidates who meet our criteria for the above role description.
Job Categories: ICT. Job Types: Full Time. Job Tags: ICT Jobs in Accra, ICT Jobs in Ghana, IT Manager, Jobs in Accra, and Jobs in Greater Accra.

Endless.
10 total views, 1 today