Full Time

Head of Finance/Accounting
DEON & NOED International (DNI) – Posted by sobiaonline – Accra, Greater Accra Region, Ghana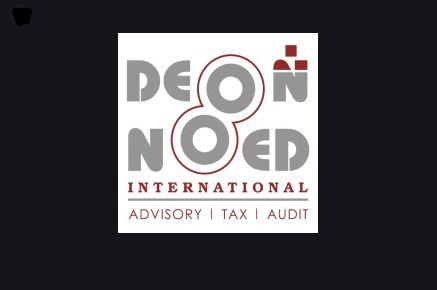 Job Description
Head of Finance/Accounting
Our client, a public trust is seeking results-oriented and dynamic professionals to lead and manage its operations effectively. Thorough knowledge and experience in social protection policies and implementation and financial literacy is critical.
Job Title: Head of Finance/Accounting
Purpose
• Responsible for the planning, implementation, and monitoring of essential finance functions, including but not limited to financial planning, budgeting, forecasting and reporting
Qualification Required & Experience
• Bachelor's Degree in Accounting or Finance
• Professional certification in Accounting
• Knowledge of accounting and audit software and financial and investment analysis
• Knowledge and experience of the IFRS and IAS will be an advantage
• MBA/MSc Finance or related field will be an advantage
Location: Accra
How To Apply For The Job
Your curriculum vitae (CV) must have a minimum of two referees. Applicants are required to present copies of relevant certificates and academic records.
Interested applicants should please send their CVs and application to:
hr@deon-noed.com
Application should be addressed to:
Executive Director
Dcon and Noed International (DNI)
(HR Advisory)
Post Office Box KN 3618
Kaneshie – Accra
Or Call us on:
0277-799999
Closing Date: 05 August, 2020
Job Categories: Accounting, Finance, and International Company. Job Types: Full Time. Job Tags: Accounting Jobs in Ghana, Current Jobs in Ghana 2020, DNI Jobs in Ghana, Finance Jobs in Ghana, Head of Accounting, Head of Finance, Jobs in Accra, Jobs in Ghana August 2020, Jobs in Ghana June 2020, and Jobs in Greater Accra. Salaries: NOT STATED.

Endless.
15 total views, 2 today