Guidance & Counselling Officer, Koforidua Technical University
sobiaonline – Anywhere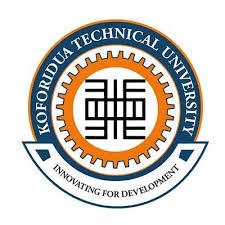 Job Description
Guidance & Counselling Officer
Koforidua Technical University
invites applications from suitably qualified candidates for appointment to  non-teaching staff position:
Guidance & Counselling Officer
Specific Roles
• A person seeking a appointment as a Guidance & Counseling Officer shall be required to show high quality sound judgement, initiative resourcefulness, precision and professionalism in the area of specialisation
• The Guidance & Counselling Officer shall be responsible to the Dean of Students in the management of the Guidance and counselling department.
Duties and Responsibilities
• Provide counselling services to students and staff members to ease academic and social stress
• Organise training workshops/seminars on guidance and counselling and life-planning skills
• Initiate plans and programmes to address life challenges face by students in academic environment
• Provide individual and group counselling to student s with identified concerns and needs
• Train peer educators and peer mediators in the institution
• Ensure that clients who required special attention are given the necessary attention by the appropriate authority or expert
• Design structured lessons to help students achieve the desired competencies in learning and research
Qualification Required & Experience
A person seeking appointment as a Guidance & Counselling Officer must:
• Possess a minimum of research Master's degree in the relevant field and must have at least 8 years post-qualification experience
OR
• Must have served as Assistant Guidance and Counselling Officer for at least 6 years in tertiary institution
Note: Evidence of industry experience and membership of a recognised professional body will be an added advantage
In addition:
• The applicant shall be required to produce a write-up on work done at current grade, based on work output for 2 External Assessors Evaluation
Location: Koforidua

How To Apply For The Job
Interested persons who meet the above criteria should please submit completed application form (obtainable from the KTU's website, www.ktu.edu.gh Or the Human Resource Office of the University with copies of academic and professional certificates and transcripts of academic records to:
The Registrar
Koforidua Technical University (KTU)
P.O. Box KP 981
Koforidua, E/R
Those applying from outside Ghana may submit one copy of their completed application form with the accompanying documents via email:
registrar@ktu.edu.gh
Applicants should inform their referees to submit directly to the Registrar, confidential references on them. Position being sought for by applicant, must be indicated in the confidential reference letter being submitted as indicated above
Closing Date: 29 May, 2020
Endless.
26 total views, 1 today