Full Time

Graduate Recruitment – Tax Associate
sobiaonline – Accra, Greater Accra Region, Ghana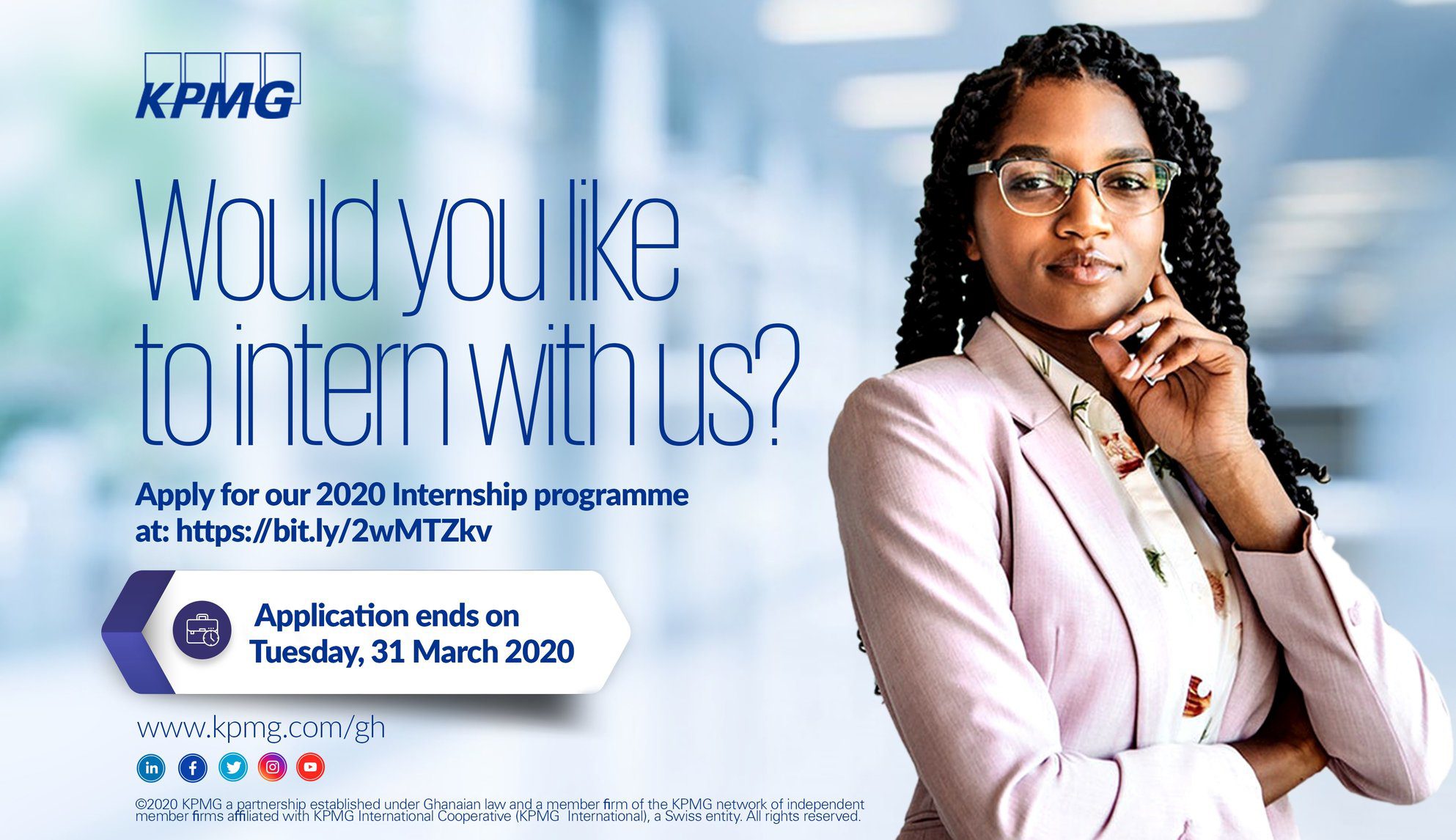 Job Description
Graduate Recruitment – Tax Associate
We are offering Graduate Trainee roles in our Tax Unit.
Tax in KPMG
As a leading tax network, we believe that we – as individual
tax professionals and as member firms – have a duty to engage in the discussion
and debate surrounding Tax Transparency and Responsibility. As the tax
strategies of multinationals and domestic companies continue to be examined by
both tax authorities and the public alike, we work with our clients to develop
tax strategies that are fit for purpose in the tax system of tomorrow.
Qualifications and Skills
Must be from a recognized University.
Must have a GPA of 3.00 (Second Class Upper) and above. Please ensure that your GPA has been indicated on your CV and the application form.
Must be 27 years or lower. Must be 27 years or lower. Please indicate your date of birth on your CV
Must have an interest tax, and have a first degree in any discipline
About KPMG
KPMG's main assets are our people and reputation and we are committed to changing knowledge to value for the capital markets. We continue to maintain a culture of diversity, integrity and strong business values.
In Ghana, KPMG has worked for clients in the public and private sector in several countries, helping to transform business performance
and operations.
We market ourselves by our lines of business but manage our business by our core
functions. In each of our chosen markets, we aim to be the market leader for the services we provide. Our
structure allows us to be very responsive to established, emerging and developing businesses. Our approach to engagements is centered on building a team that is multi-disciplinary to assist in quickly identifying the need for specialized input in dealing with issues affecting our clients.  In this way our clients, no matter the
businesses or activities they are engaged in, have their needs adequately
served.
Our clients include many multinational companies from all sectors of business. The firm also serves an impressive array of middle market and privately held companies.
How to Apply
CLICK ME TO APPLY
Job Categories: Accounting, Auditing, and Graduate Trainee. Job Types: Full Time. Job Tags: Current Jobs in Ghana 2020, Graduate Recruitment, Jobs in Accra, Jobs in Ghana August 2020, Jobs in Ghana June 2020, Jobs in Greater Accra, and KPMG Jobs in Ghana. Salaries: NOT STATED.

Job expires in 31 days.
22 total views, 3 today