Full Time

Fullstack Developer, Backend Developer, Frontend Developer, UI/UX Designer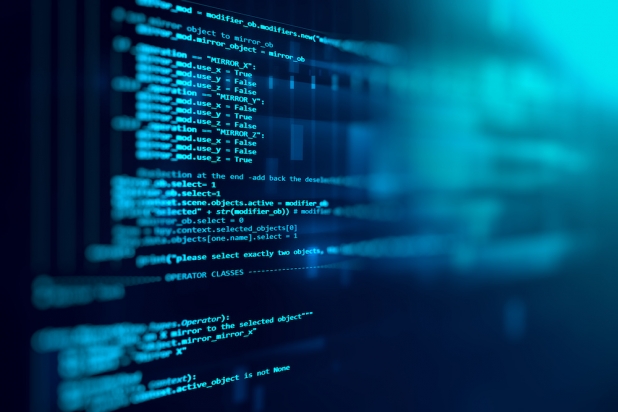 Job Description
Developer
Compactible Skills Recruitment Services Limited, seeks the services of a Fullstack Developer, Backend Developer, Frontend Developer, UI/UX Designer, and Hardware/Network Engineer for immediate employment.
| | | |
| --- | --- | --- |
| No. | Position | Experience |
| 1 | Fullstack Developer | Min. 3years |
| | | |
| 2 | Backend Developer | 2years above |
| | | |
| 3 | Frontend Developer | 2years above |
| | | |
| 4 | UI/UX Designer | At least 1year |
| | | |
| 5 | Hardware/Network Engineer | 2years above |

Requirements:
Degree in Computer Engineering, Computer Science or equivalent disciplines
A professional certificate in hardware and networking for the hardware and network engineer.
Responsibilities and roles.
Fullstack Developer
We are looking for a highly skilled full-stack developer comfortable around both front-end and back-end coding languages, development frameworks and third-party libraries.
You will be responsible for developing and designing web architecture while collaborating with UI/UX designers for visual design and function while ensuring application responsiveness.
You will develop, test, and deploy secure, responsive applications for digital platforms, working with data scientists and analysts to improve software.
The successful candidate will integrate creativity and strategy to execute digital visual campaigns that tell our story to external and internal audiences while being detail-oriented and innovative.
We're looking for someone with strong project management skills and the aptitude to learn, problem-solve, and work as part of a team.
Basic Qualifications:
Experience developing Web and mobile applications
Familiarity with AWS, EC2, EB, Lambda, SQS, SNS, SES, S3, Route 53, CloudFront, CloudWatch, RDS, Redshift,  D3, Shell, PostgreSQL, Redshift, SQLAlchemy, Git, GitHub MS SQL
wireframe development, and UI/UX design
Excellent knowledge of HTML5, CSS, XML, and MVC
Knowledge of multiple back-end languages (Java, .Net, Javascript(NodeJS) and Python) and JavaScript and Typescript front-end frameworks (Angular, Bootstrap, Material, SASS, React and Vue)
Proficiency with technology platforms and content management systems (AEM, Drupal, SharePoint, Unily, and WordPress)
Proficiency in managing server resources and ensuring cross-platform optimization across internet browsers and operating systems
Proficiency in designing and developing application programming interfaces (APIs)
Desired Skills:
Familiarity with data analytics using Google Analytics 360 and Tableau
Ability to follow established workflow and project management tools and procedures (Slack, Microsoft Team, Trello etc)
Ability to work under strict deadlines with competing priorities
Capable of balancing a project's requirements with schedule, budget, and resource limitations
Ability to present technical information in non-technical terms to co-workers and management
Strong problem solving and analytical skills
Proficient understanding of code versioning tools (Git)
Experience in software engineering practices, including but not limited to software design and implementation, unit testing, code reviews, continuous integration, source control, and coding standards compliance.
Experience interfacing with both internal team members and external customers as part of a solution-based service process.
Ethical and trustworthy.
Backend Developers
Responsibilities:
Building scalable platforms that require the absolute minimum effort to maintain and manage on an ongoing basis
Development of our backend web applications and their associated APIs
Development of backend data processing applications
Provisioning infrastructure and deploying the above
Setting up the appropriate monitoring of deployed software and resources
Adhoc data cleaning, reformatting, parsing, and analysis
Qualifications / Profile:
Highly motivated individual with a broad range of technical skills and deep expertise in at least one technical area, either frontend, backend, or infrastructure
Ability to work independently
Familiarity with Python, Javascript, AWS, EC2, EB, Lambda, SQS, SNS, SES, S3, Route 53, CloudFront, CloudWatch, RDS, Redshift, React, Redux, Sass, D3, Terraform, Saltstack, Shell, PostgreSQL, Redshift, SQLAlchemy, Git, GitHub
Frontend Developers
You will work directly alongside product managers, designers, engineers and data scientists to create novel, customer facing, software that addresses various business needs.
Responsibilities:
Coordinating User Experience (UX/workflow) with other team members; such as backend engineering, data science, and graphic design
Decomposing problems, researching solutions, and converting tasks into deliverables
Working in a pair programming environment
Coordinating with backend engineering for integration efforts
Required Experience:
Experience in web front-end software development including HTML, CSS, and JavaScript
Familiarity with Agile software development practices and techniques
Passion for growing your skills and solving interesting problems
Empathy and strong communication skills
Experience using git for version control
Experience developing applications with JavaScript (including AngularJS, Vue and React), as well as commonly used modules
Experience developing applications with TypeScript (including AngularJS and React), as well as commonly used modules
Experience working with build automation (e.g. CI/CD, use of ESLint / TSLint, automated testing, and packaging)
Experience in full-stack Software Development using programming languages such as Python, Java, C# (.NET), or PHP
Experience with Functional Programming (preferred), or Object-Oriented Programming
Knowledge of additional web protocols (e.g. WebSockets, GraphQL, gRPC, or SignalR)
Experience deploying to Android, iOS, and cloud environments
UI/UX Designer
We are looking for a talented UX/UI Designer (full-time). Our goal is to create a best practice design-driven culture and you will be an integral part of making this goal a reality.
There are a few crucial qualities that we are looking for in this position. First and foremost, you need to be exceptionally committed to the user and to putting their needs above all else.
Second, you must have a strong UX/UI design sense to achieve intuitive interfaces and attractive designs for complex applications across a variety of devices. Third, you need to be data-driven and a strong researcher to identify new best practices.
If you have all that wrapped together with a strong work ethic, proactive hand-on attitude, good communication skills, a killer command of storytelling, and skills in user and data research, then you might be the person we need to succeed.
Tasks & Responsibilities:
This position will be reporting to the Project Manager and will include:
Investigating user experience design requirements for our suite of digital assets.
Developing and conceptualizing a comprehensive UI/UX design strategy for the brand.
Producing high quality UX design solutions through wireframes, visual and graphic designs, flow diagrams, storyboards, site maps, and prototypes.
Designing UI elements and tools such as navigation menus, search boxes, tabs, and widgets for our digital assets.
Testing UI elements such as CTAs, banners, page layouts, page designs, page flows, and target links for landing pages.
Collaborating with the marketing team, and internal and external designers to ensure the creation and delivery of tailored experiences for the digital user.
Providing advice and guidance on the implementation of UX research methodologies and testing activities in order to analyze and predict user behavior.
Adhering to style standards on typography and graphic design.
The Qualified Candidate
Proven work experience as a UI/UX Designer or similar role + portfolio
Experience with, responsive design, new design trends, and execution in a fast-paced environment.
Proficient design skills like Sketching, Wire framing, prototyping, creating high-fidelity mockups with design tools like Sketch, XD  etc.
Excellent visual design skills with sensitivity to user-system interaction
Excellent communication, presentation, interpersonal and analytical skills, including the ability to communicate complex, interactive design concepts clearly and persuasively across different audiences and varying levels of the organization.
Experience working in a collaborative team and working closely with technology teams for implementation of designs.
Comprehensive understanding of the current state of web technology and best practices.
Ability to define patterns and advocate for consistency, without repressing inspiration or inhibiting innovation.
Hardware/Network Engineer
Full Job Description
The Hardware/Network Engineer's role is to support wireless equipment deployments and new technology trials. This includes participation in installation, monitoring, maintenance, support and optimization of wireless network hardware, software and communication links. This individual will also analyze and resolve network hardware and system trouble in live networks.
Responsibility
Overseeing and participation in installation of wireless communications equipment
Troubleshooting of wireless network issues through the systematic test and debugging of hardware and software systems
Testing and characterizing performance of wireless networks through logging, monitoring, and reporting on key performance indicators
Developing methods of procedure (MOPs) and providing training for field technicians
Knowledge and Experience
Experience and familiarity with 3G/4G/5G cellular communications systems infrastructure (RAN and CORE) and user equipment (UE / CPE)
Basic RF engineering skills including familiarity with 3G/4G/5G radios/antenna systems
Design and deployment of LANs, WANs, and wireless networks, including servers, routers, hubs, switches, UPSs, power plants, HFCs, and other networking hardware
Experience with basic electronic test tools such as DVM, fiber test sets, RF power meters
Experience with basic laboratory test equipment like Ethernet test sets, base station analyzers, oscilloscopes, spectrum analyzers, signal generators
Competence with diagnostic and standard hand tools
Good working knowledge of AC and DC power design & testing including 3 Phase AC
Experience and familiarity with configuration, design, and operation of 24VDC & 48VDC power supplies
Familiarity with networking equipment, fiber optics, GPS systems
Familiarity with electronic equipment installation best practices and regulations
Basic familiarity of electronic equipment regulatory certifications
Excellent hardware and troubleshooting experience
Proven analytical and problem solving abilities
Excellent communication skills, both written and oral
Self-motivated and willingness/ability to work independently
GET MORE INTERVIEWS WITH SOBIAONLINE. CHOOSE FROM THE PACKAGES BELOW
How to Apply
To apply for any of these roles, please follow the instructions below:
Interested applicants should kindly send their CVs via
        Email :compactibleskillsrecruit@gmail.com. Or
        WhatsApp:
0556305511
Job Title should be indicated as the subject.
Deadline for applications is 24th July, 2020.
Qualified applicants would be shortlisted for interview.
IMMEDIATE EMPLOYMENT!!!!
51 total views, 2 today