Full Time

Cook for HPW Fresh and Dry Ltd 
sobiaonline – Anywhere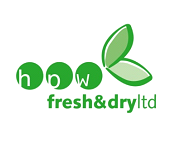 Job Description
Cook
HPW Fresh and Dry Ltd is a fruit processing company. HPW is synonymous with fresh from harvest fruit, crisp and crunchy vegetables from Africa and Asia.
We develop stand-alone products for our customers that meet the most exacting quality standards and offer maximum availability – for wholesalers and retailers, as well as for the food industry.
Job Description
Department: Support Service
Location: Onsite at HPW Fresh and Dry Ltd, Adeiso, E/R.
Job Purpose
The cook shall assist in preparing delicious and quality meals for staff under safe and hygienic conditions.
Assist with the preparation of daily meals for staff.
Store food in designated containers and storage areas to prevent spoilage.
Serve staff in clean plate and cups and ensure meals are warm and of good quality and quantity.
Weigh or measure ingredient before food preparation.
Ensure compliance with food safety and health & safety procedures.
Ensure all food and other items are stored properly.
Clean work areas, equipment, utensils and dishes.
Required Skills or Experience
Minimum of NVTI or Diploma in Catering.
Minimum of 1 year relevant work experience preferably in a production work experience.
Ability to follow sanitation procedure.
Very good communication skills.
Knowledge in various cooking procedures and methods.
Ability to work in a team
How To Apply
All interested applicants should send their CVs and Applications to the HR via e-mai to; fd.hrofficer@hpwag.ch latest by 10th July 2020.
Click Here to Upgrade Your CV
Job Categories: Jobs in Ghana. Job Types: Full Time.

Endless.
26 total views, 1 today