Centre Manager for Marie Stopes International Ghana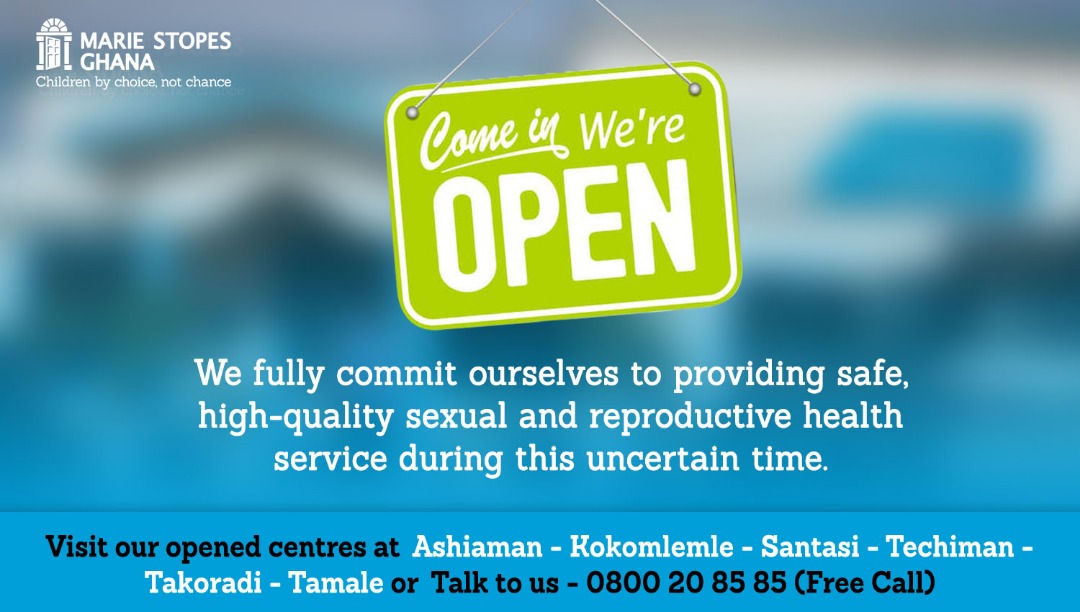 Job Description
Centre Manager
MSIG's goal is to meet the needs of the underserved and improve access to the use of Family Planning (FP) and other Sexual Reproductive Health (SRH) services.
MSIG is part of Marie Stopes International's global partnership, which operates in over Thirty-Seven (37) countries worldwide.
Job Description
Marie Stopes International Ghana (MSIG) has vacancies for a passion driven, well-organised, client-oriented and energetic individuals with the below relevant qualification/s and experience – Centre Manager, Tamale – Northern Region
The Centre Manager is responsible for the effective functioning of assigned centre through adequate planning and deployment of resources: human, finance and logistics. The job holder provides and ensures core clinical services daily at the centre. He/She develops centre work plans with his/her team, supervises, coordinates, monitors and assesses the performance of the clinical team to ensure quality service delivery.
In addition, the role has responsibility for maintaining proper and accurate records of Centre's activities, addresses client complaints, and periodically collecting and analysing incidence reports in compliance with set clinical Standards.
The Centre Manager will report to the Regional Manager, Northern Sector.
Responsibilities Include:
The Centre Manager is responsible for the coordinating, supervising, monitoring, and providing high quality clinical services in the centre.
Oversees the work schedules of all clinical team working within the centre.
Facilitates the transfer, relief and rotation of centre team members when necessary to ensure that the optimum number of team members per centre is maintained.
Provides support for Centre team, managing performance within the team.
Supports Medical Development Team (MDT) to manage members of the Clinical team to build their capacity and strengthen competency and provides technical clinical staff training and professional development
Monitors monthly centre results in collaboration with the team and change work plan when necessary.
Responsible for all logistical requirements needed for the centre and prevents unnecessary stock outs and wastage in the centre.
Responsible for reporting, clinical issues including major and minor incidences to appropriate channels and minimise clinical complications.
Any other duties that may come up.
Required Skills or Experience
Must have a recognised clinical qualification in Midwifery.
Certified midwife with a minimum of Five (5) years work experience in SRH.
Be registered with a recognised local clinical professional body in Ghana. Preferably (NMC) Nursing and Midwifery Council and of good Standing.
Skill and Experience
At least 5 (Five) years post-graduate experience in a Leadership position.
Senior midwife in sexual and reproductive health care delivery.
Evidence of basic managerial qualification will be an advantage.
Experience of working in Sexual and Reproductive Health
Excellent team coordination skills
Outstanding written and verbal communication skills.
Work experience with an International Non-Governmental Organisation (INGO) will be an advantage
Must be multi-skilled and analytical with attention to detail.
Knowledge of health delivery system in Ghana.
Must have requisite experience to work with minimum supervision.
Sympathetic to women and men seeking Family Planning and reproductive Health Services.
Able to work on own initiative and at longer periods.
Team Player and motivates team members to deliver high quality service and results.
Self motivator and able to motivate others to achieve results.
Must be pro-choice and passionate about maternal health.
Application Instructions
Please submit your application by filling this online form via this link https://tinyurl.com/msg-centremanager-tamale by the Close of Business of 6th May, 2020.
Please fill application with the exact job title and location if indicated.
Please take note that only shortlisted candidates will be contacted.
These are local positions. Interested Non-Ghanaians must therefore have the necessary legal permits required to work in Ghana.
Females are encouraged to apply
16 total views, 1 today