Full Time

Assistant Secretary I (Assistant Regional Secretary)
sobiaonline – Anywhere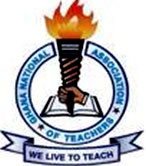 Job Description
Assistant Regional Secretary
Applications are invited from suitably qualified persons for the following position in the Ghana National Association of Teachers: Assistant Secretary (Assistant Regional Secretary)
Job Description
• Manages personnel in the Regional secretariat
• Keeps records of all staff of GNAT in the region
• Compiles educational statistics in the Region
• Takes minutes of Regional meetings of sub-committees, council, executive and officers
• Keeps records of Death or retirement benefit payment to beneficiaries
• Vets vouchers for approval by the Regional Treasurer
• Supervises Regional hostel activities and workers
• Provides returns on Death or Retirement, budgetary allocation to the GNAT Headquarters
• Ensures safe custody of Association's property in the Region
• Supervises and co-ordinates economic, welfare and gender activities in the district
• Performs any other duty assigned by the General Secretary or his/her representative
Qualification Required & Experience
The Applicant
• Must be professional teacher not below the rank of Assistant Director II with not less than 6 years experience on the Rank or Assistant Secretary II (District Secretary) with 5 years experience on the rank
• Must not be below 40 years or above 50 years
• Must possess a first degree from a recognised university in a relevant subject area
• Must possess a working knowledge of basic computer applications such as Word, Excel and Power Point
Person Specification
• A highly motivated individual with a high sense of responsibility, integrity, dependability, initiative and excellent interpersonal, managerial and leadership skills
Level of Responsibility
• Responsible to the General Secretary through the Regionals Secretary
Remuneration
As determined by the National Executive
Location: Accra
How To Apply For The Job
Interested applicants should apply for forms from Regional GNAT Secretariats or the Office of the General Secretary or download the forms from www.ghanateachers.org for completion
Completed application forms (4 copies), together with curriculum vitae (C.V), 4 recent passport size photographs, photocopies of relevant certificates, current pay slip should be forwarded to the:
The Ghana National Association of Teachers
National Secretariat
P.O.Box 209
Accra
Closing Date: 30 June, 2020
Click
Here
to Upgrade Your CV
Job Categories: Jobs in Ghana. Job Types: Full Time.

Endless.
21 total views, 2 today