Full Time

Junior / Assistant Registrar (Public Relations)
sobiaonline – Anywhere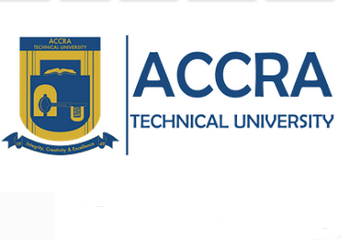 Job Description
Junior / Assistant Registrar (Public Relations)
Accra Technical University is seeking to recruit Junior / Assistant Registrar (Public Relations).
Qualification Required & Experience
The preferred candidate must:
• Have a Master's Degree in Communication Studies / Development Communications with 2 years post-qualification relevant experience in a tertiary institution, industry or any relevant public service organization. OR
• Have at least 2 years post-qualification experience as a Junior Assistant Registrar
• Demonstrate strong judgment, excellent oral and written communication skills, interpersonal skills and professional presentation
• Have the capacity to design, develop and deliver and effective communication and public relations strategies
• Social media savviness would be an added advantage
Location: Accra
How To Apply For The Job
Interested qualified applicant may apply, providing an up-to-date curriculum vitae and copies of their relevant certificates as well as two sealed reference letters from their references to:
The Registrar
Accra Technical University
P.O.Box GP 561
Accra
Closing Date: 12 August, 2020
Job Categories: Education. Job Types: Full Time. Job Tags: Accra Technical University Jobs in Ghana, Assistant Registrar, Education Jobs in Ghana, Jobs in Accra, and Jobs in Greater Accra.

Job expires in 9 days.
13 total views, 2 today