Unilever Supply Chain Finance Business Partner
Full Time
Salary: $Not Stated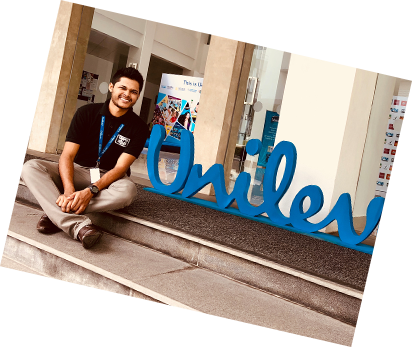 Website https://twitter.com/Unilever?ref_src=twsrcgoogletwcampserptwgrauthor Unilever
State: Tema
Country: Ghana
Deadline: 18/09/2027
Qualification: Degree
Work Experience: 8 Years
Career Level: Mid Career
Industry:
FCMG
Supply Chain Finance Business Partner Summary
The Supply Chain Finance Business Partner at Unilever in Tema provides Supply Chain end to end decision
support and financial expertise to the Make and Go to Market teams to drive achievement of long-term competitive
costs, quality and service levels.
The Supply Chain Finance Business Partner is responsible for leading forecasting, reporting, Capex investments,
restructuring, sourcing, savings, reporting and cost management activities under the Supply Chain umbrella.
Key stakeholders of the Supply Chain Finance Business Partner are VP Supply Chain; Sourcing Director & GTM
Director.
Who You Are & What You will Do
Supply Chain Finance Business Partner Budgeting and ReportingTasks:
Manage all aspects related to budgets, estimates, and actual costs for the end to end supply
chain. Monitor and investigate variances and implement corrective action on all the key spend lines which include
but are not limited to factory conversion costs, raw material costs, logistics and distribution costs.
Transfer Pricing: Responsible for transfer pricing decisions to all entities that source Ex-Kenya.
Inventory Tasks of the Supply Chain Finance Business Partner :
Manage all aspects related to inventory accounting and controls
Fixed Assets: Manage all aspects of fixed assets controls and accounting
Supply Chain Finance Business Partner Business Partnering Roles:
Provide valuable business and financial insights to the Sourcing Unit Director and his team to
drive decision making.
Capex management: Preparation and submission of CEP proposals for innovations, expansions, upgrades and
market entry, for sign-off by Supply Chain stakeholders.
Period end closure :
Manage all aspects related to period-end closure related to Supply chain cost, Fixed assets and Inventory.
Controls:
Drive adherence and embedding of controls within the Supply Chain. Eliminate wastage and leakages by
driving process documentation and regular review and monitoring to identify potential control risks and
recommending corrective actions.
Relationships:
Act as a liaison between the local and regional teams and ensure that Regional and Global Supply
Chain/Supply Chain Finance initiatives are landed locally and drive best practices.
CCBT Partnering: Partner with the country CCBTs on visibility to SC cost, GM improvement, identification of risks
and opportunities and initiatives on closing any gaps identified.
People development: Drive performance management, career planning, development planning and succession
planning for team and self
What You'll Need To Succeed as a Supply Chain Finance Business Partner
Bachelor's degree in Finance/Accounting or related field of study
Professional accounting qualifications such as CIMA/ACCA/ICA
Minimum of five years working experience with at least two years being in Supply Chain
Good understanding of the supply value chain
Excellent understanding of accounting principles and financial analysis
Good appreciation and focus on the risk and controls framework in Supply Chain
Demonstrated understanding and use of SAP
Demonstrated understanding and use Data analytics  Excel, Power BI etc
A strong team player and able to work in a matrix organisation
Excellent communication skills and influencing skills
Key Interaction
VP Supply Chain West Africa
Sourcing Unit Director Ghana
General Manager – Ghana
Finance Director Ghana
Supply Chain Finance Director Africa
EVP Supply Chain Africa
Managing Director Ghana
Head CCBTs Ghana
Ghana LT
West Africa and Africa Ghana FLT
Unilever is an organisation committed to equity, inclusion and diversity to drive our business results and create a
better future, every day, for our diverse employees, global consumers, partners, and communities.
We believe a diverse workforce allows us to match our growth ambitions and drive inclusion across the business.
At Unilever, we are interested in every individual bringing their 'Whole Self' to work and this includes you!
Thus if you require any support or access requirements, we encourage you to advise us at the time of your
application so that we can support you through your recruitment journey.