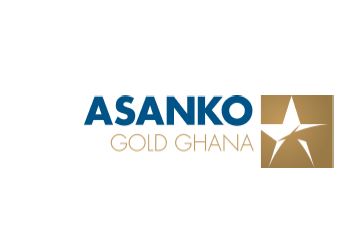 Asanko Gold Ghana Limited Ghana Ltd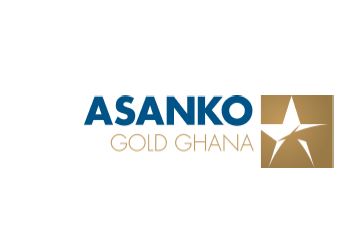 Asanko Gold Ghana Limited Ghana Ltd
Safety Officer – Emergency Response
Asanko Gold Ghana Limited Ghana Ltd. ("AGGL") is a joint venture between Galiano Gold and Gold Fields.
The primary asset is the multi-pit Asanko Gold Mine complex, located in the Ashanti region of Ghana. Galiano Gold are the managers and operators of the Asanko Gold Mine.
AGGL is seeking to employ a suitably qualified Safey Officer to fill the role below.
The Safety Officer will be responsible for emergency response operations and respond to related pit operational emergencies at the Esaase Site.
Position: Safety Officer – Emergency Response
Key Responsibilities
• Provide basic training related to Evacuation Plan, emergency exits, PPEs to employees, contract workers and suppliers;
• Identify potential hazard and follow-up for necessary CAPA and provide time-to-time debriefing for ERT team;
• Ensure fire extinguishers are properly hanged, expiry monitored, safety pins are fixed, and seals are not broken;
• Ensure employees, vendors adhere to safety instructions, PPEs and GMP guidelines where required;
• Ensure proper functioning of fire hydrants and maintain availability of emergency water supplies;
• Respond to incidents, including natural disasters and assess the situation to determine the level of response required;
• Act as duty officer as part of a 24-hour duty system, responding to emergency situations as they arise;
• Observe and plan for potential risks, such as outbreaks of infections or disease, technical failure of electricity networks, major gas leaks and severe weather conditions and follow-up CAPA;
• Observe and assesse staff who may be demonstrating signs of stress and intervene as appropriate and inform their area Supervisor/Manager;
• Advise employees in the area of any potential threat and/or initiate evacuation procedures;
• Eliminate potential ignition sources and initiate initial response actions;
• Restrict access to incident scenes and surrounding areas and take necessary action to minimize any threat to health and safety;
• Coordinate further response actions with Incident Commander and local responders;
• Confirm safety aspects on site, including need for personal protective equipment, sources of ignition, and potential need for evacuation;
• Operate the fire tender and related equipment and safeguarding property during fire emergencies;
• Undertake fire drills and training on the use of fire equipment, fire techniques, and related fire issues;
• Maintain the level of physical fitness of fire personnel necessary to carry out all the duties of a firefighter;
• Perform and related duties as may be assigned from time to time by supervisor.
Qualification Required & Experience
• Tertiary qualification in disaster management or equivalent discipline;
• Minimum three (3) years' experience in firefighting, training management and related experience in a similar position;
• In-depth knowledge in firefighting techniques, fire equipment's, chemical hazards etc.;
• Knowledge in emergency medical procedures and fire prevention;
• Working with the GNFS or related organization for 2 to 3 years will be an added advantage;
• Ability to evaluate the Severity, Potential Impact, Safety Concerns, and Response Requirements based on initial information provided by First Person On-scene;
• Experienced in receiving and transmitting information, maintain situational awareness, and communicate with all components within the incident organization to ensure effective supervision, direction, and response controls;
• Ability to operate a fire tender and be conversant with its component;
• Proficient in Microsoft Office Suites and related applications would be an advantage;
• Minimum level of driving license required (class 'C'), and possession of a (class 'D') license will be an added advantage;
• Result-oriented.
Location: Amansie South District
How To Apply For The Job
When applying, please follow the guidelines below to maximise the success of your application:
• Include an introductory paragraph in your covering letter explaining why you believe you are suited to the role you are applying for
• Limit your CV to 4 pages
• Your CV must include demographic detail, qualifications, work experience and a minimum of two referees
• List your most recent positions first
• Include copies of relevant, original certificates and academic records
• Please ensure you email:
[email protected] when applying for a job.
Please put the job title you are applying for in the email subject line.
Closing Date: 13 November, 2020
You might also like: