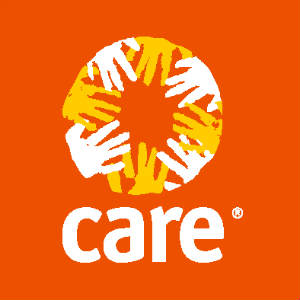 Care Ghana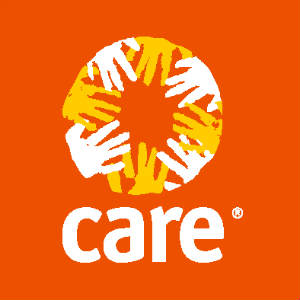 Care Ghana
Driver
CARE is a global leader within a worldwide movement dedicated to ending poverty. Our mission around the world is to save lives, defeat poverty and achieve social justice.
Our Core Values describe who we are, what we do, and how we do it.
Transformation
We believe in urgent action, innovation, and the necessity of transformation – within the world and our own organization.
Integrity
We are accountable to the people and partners we humbly serve, transparently sharing our results, stories and lessons.
Diversity
We know that by embracing differences, actively including a variety of voices, and joining together we can solve the world's most complex problems.
Equality
We believe in the equal value of every human being and the importance of respecting and honoring each individual; we know that change happens through people.
Excellence
We challenge ourselves to the highest levels of learning and performance, tapping the best of human spirit to create impact.
Cooperative for Assistance and Relief Everywhere, Inc. doing business as CARE International in Ghana ("CARE") is seeking qualified candidates for a role as Driver for Ghana's Strengthening Accountability Mechanisms (GSAM) Project. GSAM is a USAID funded local governance project seeking to "strengthen citizen oversight of MMDA development programs to improve local government transparency, accountability, and social service delivery performance in 50 Districts of Ghana. The full-time position will be based at the Tamale Sub-Office with extensive travel to operational districts in at the Northern, Upper East, Upper West, Savana, and North –East region of Ghana.
Candidate Profile
• The Driver will be based in the Tamale Sub Office. He will be on the Ghana's Strengthening Accountability Mechanisms Project (GSAM). The basic responsibility is to drive CARE vehicles and undertake errands in Tamale and the Project area and for official trips. He/she will also be responsible to ensure that the GSAM vehicle is maintained and in optimum condition.
Under the supervision of the Tamale Sub-office Administrative Assistant,
Key areas of responsibility of the Driver will include:
• Drive the GSAM and CARE vehicles carefully ensuring the security of passengers and vehicle, in accordance with national and local traffic regulations and other relevant laws.
• Ensure that passengers observe safety measures established by CARE and local laws especially regarding the wearing of seat belts.
• Maintain up to date vehicle logbook and the vehicle maintenance record book and provide monthly reports on vehicle usage
• Ensure the maintenance of CARE vehicles and following up on repairs to guarantee optimum Conditions
• Ensure genuine parts are used on vehicles- NO alteration is to be made to any vehicle unless with the prior approval of the Sub office Operations Manager. Old parts changed must be made available for inspection.
• Develop a schedule for renewing relevant documents of vehicles.
• Provide assistance for administrative task relevant to CARE.
• Execute any other task assigned by the supervisor.
Qualification Required & Experience
• A minimum qualification of O'Level / JSS /SSCE Certificate or its equivalent with experience in auto mechanic. He must also have knowledge in English and be able to communicate efficiently in the English language.
• At least 5 years working experience preferably in an NGO environment
• Basic knowledge in computer software applications
• Good interpersonal skill, Diversity and respect
• Ability to work with less supervision
• Ability to building trust and commitment for action
• Integrity and Accountability
Also see:
Better Lending Conditions Lead
Knowledge and Learning Manager
Location: Tamale
How To Apply For The Job
Submit applications via email to:
[email protected] with the "Driver Application" in the subject line.
• Applications will be reviewed and shortlisted on a rolling basis and only shortlisted candidates will be contacted for interviews.
• Closing date for submission of applications is Friday, 30th October 2020.
• Applicants should be aware that CARE has zero tolerance for fraud and corruption, and toward any kind of harassment, exploitation and abuse.
Closing Date: 30 October, 2020
At CARE, we know that recruiting and retaining a talented and diverse workforce is critical to achieving our mission of ending global poverty. CARE defines "diversity" beyond the regular classifications of gender, race, nationality, ethnicity, religion, sexual orientation, age and disability, and includes diversity of perspectives that uphold CARE's core values. Our goal is to create and maintain a work environment that promotes diversity in everything we do. We are also committed to creating and maintaining a safe work environment for our staff, partners and beneficiaries with specific attention to protection from sexual harassment, exploitation and abuse, and child protection.
OUR DIVERSITY IS OUR STRENGTH; WE ENCOURAGE PEOPLE FROM ALL BACKGROUNDS AND EXPERIENCES, PARTICULARLY WOMEN, TO APPLY