New Unilever Brand Manager Job
Full Time
Salary: $Not Stated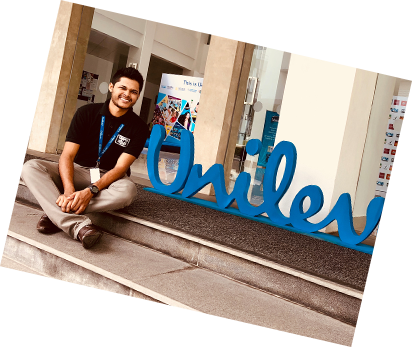 Website https://twitter.com/Unilever?ref_src=twsrcgoogletwcampserptwgrauthor Unilever
State: Tema, Ghana
Country: Ghana
Deadline: 20/09/2021
Qualification: Degree
Work Experience: 2 Years
Career Level: Entry Level
Industry:
FCMG
---
Brand Manager Sunlight Background & Purpose
The Brand Manager Sunlight at Unilever will play key supporting role in the development and implementation of the integrated brand marketing plan and to achieve the business goals for Sunlight.
The Brand Manager Sunlight job requires managing Sunlight and delivering innovative market development campaigns across Ghana.
---
Who You Are & What You'll Do as a Brand Manager Sunlight
Develop the brand marketing plan through an understanding of the drivers of brand growth and brand health.
Develop and execute marketing activity in line with brand marketing plans ensuring consistency with 'brand key'
vision and 'brand vision' plan.
Analyze brand performance and brand health by constant evaluation of national support activities against measurable objectives.
Deliver specific innovations as per the brand strategy to deliver growth in the market share and other performance indicators as outlined by the business/function and Line Manager.
Provides input to volume forecasting, financial updates and monitors key indicators and drivers of brand performance (6P's). Recommends solutions and implement improvements to meet annual targets.
Assist in the development of brand strategies and plans in order to achieve short and long-term business targets (financial and in-market performance).
Assist in the implementation of brand plans within designated timelines and budget restrictions and in the execution of consumer support programs (consumer promotion), market research and design.
Participate in the creative development process and execution of the brand activation.
Assist in monitoring and analysing competitive and marketplace activity.
Managing of all day-to-day activities associated to all marketing efforts, including, project management, creative development, campaign tracking and reporting as necessary.
Work closely with cross functional team to land flawlessly all marketing related activities and project innovations.
What You'll Need To Succeed
Minimum of two (2) to three (3) years brand management in a Fast-Moving Consumer Goods (FMCG) environment or marketing role.
Customer marketing experience is an added advantage.
Relevant Business management and project management experience.
Purpose & Service
Personal Mastery
Agility
Business Acumen
Talent Catalyst
Consumer Love
Passion for High Performance
Internal Stake holders
Category Leads
CD Director
CCBTs
Brand Managers
Key Account Managers
Channel & Category Development Managers
CCM & CMI
Supply Chain
MIS Manager
R & D
Regulatory Affairs
Finance
Quality
CD Excellence Team
Category Managers
Finance BP
Corporate Communications
DIOM Manager
External Stake holders
Communication & Public Relations Agency
Marketing Research Agencies
Regulatory body (GSA & FDA)
Creative Agencies
Unilever is an organisation committed to equity, inclusion and diversity to drive our business results and create a better future, every day, for our diverse employees, global consumers, partners, and communities.
We believe a diverse workforce allows us to match our growth ambitions and drive inclusion across the business.
At Unilever we are interested in every individual bringing their 'Whole Self' to work and this includes you!
Thus if you require any support or access requirements, we encourage you to advise us at the time of your application
so that we can support you through your recruitment journey