Machine Specialist at ABINBEV
Full Time
Applications have closed
Salary: $Not Stated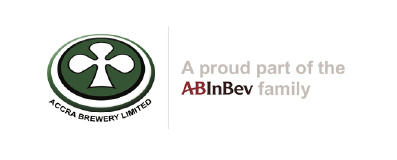 Website https://twitter.com/abinbev ABINBEV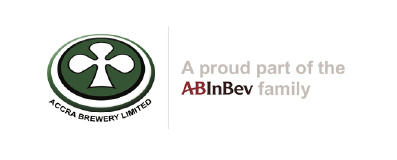 Website https://twitter.com/abinbev ABINBEV
State: Accra, Ghana
Country: Ghana
Deadline: 01/09/2021
Qualification: Degree
Work Experience: 4 Years
Career Level: Mid Career
Industry:
Engineering
Machine Specialist Job Description
The Machine Specialist at ABINBEV will maintain, repair and optimize the plant and associated devices to ensure
plant availability and product quality at minimum cost without sacrificing standards.
Machine Specialist Overall Purpose
Operations Support Purposes of the Machine Specialist
Provide specialist support to the shift based teams during operations.
Assist as a functional expert in problem-solving.
This must be undertaken in support of the Process Artisan Where requested, provide guidance and advice to the shift
based teams on mechanical equipment, mechanical faultfinding and correct responses to mechanical failure modes
Machine Specialist Planned Maintenance Purposes
Take part in maintenance planning meetings, contributing suggestions and clarifying work required
Carry out work during the planned maintenance window in accordance with the planned maintenance schedule
issued by the planner
Partake in maintenance post mortems to feedback problems, opportunities and learnings from maintenance activities
ROUTINE MAINTENANCE
Partake in cleaning, lubrication and inspection in accordance with the maintenance schedule issued by the Maintenance Planner
Carry out routine maintenance activities in accordance with the maintenance schedule
Where problems have been uncovered during routine maintenance, these must be resolved using the appropriate problem-solving techniques.
RUNNING REPAIRS
On request, partake in carrying out running repairs on plant and equipment, or support the Shift Artisans in carrying out repairs
When carrying out repairs, assess the problem and determine a course of action.
Complete the administrative tasks relating to any running repairs that the Technician has carried out as per SAP requirements
PROBLEM-SOLVING
Where problems have occurred during routine activities, apply the correct problem-solving approach to resolve
Qualifications
Machine Specialist Experience
1-3 Years technical mechanical/electrical and Utilities experience in a leadership capacity in a FMCG environment.
Skills and attributes required
Management skills.
People handling ability.
Mental alertness, analytical and problem-solving skills.
Conceptual skills.
Engineering Specialist SME – Subject matter expert.
Additional Information
AB InBev is an equal opportunity employer and all appointments will be made in line with AB InBev employment equity plan and talent requirements.
We are a company that promotes gender equality.
Internal applicants require Line manager approval
Kindly attach CV in PDF format
Please note that only short-listed applicants will be contacted
The advert has minimum requirements listed.
Management reserves the right to use additional/ relevant information as criteria for short-listing.
Interested candidates who meet the above specifications may apply no later than 05 August 2021.
Company Description
Our Dream is to bring people together for a better world. Beer, the original social network, has been bringing people together for thousands of years.