Human Resources Officer Catholic Relief Services
Full Time
Salary: $Not Stated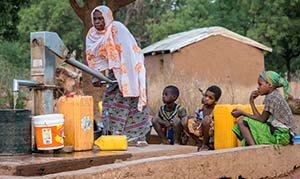 Website https://twitter.com/catholicrelief Catholic Relief Services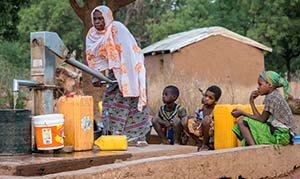 Website https://twitter.com/catholicrelief Catholic Relief Services
State: Accra, Ghana
Country: Ghana
Deadline: 31/08/2021
Qualification: Degree
Work Experience: 4 Years
Career Level: Mid Career
Industry:
NGO
---
Human Resources Officer Summary
The Human Resources Officer at Catholic Relief Services will help coordinate and support the execution of the Country Program (CP) HR strategy and operational plans in support of high-quality programs serving the poor and vulnerable.
---
Human Resources Officer
The Human Resources Officer will provide responsive, high quality service to address HR programs, services and
operations needs in all or some of the areas of recruitment, staff development, performance management, employee relations, compensation and
benefits, onboarding/orientation, policies, staff care, and employee administration.
Human Resources Officer Roles and Key Responsibilities:
Provide support to the HR Manager in her responsibilities with regards to the overall management of HR programs and services in the CP.
Help coordinate and support HR processes, activities, and service delivery, to ensure they meet latest agency, donor, and local legal requirements and standards and reflect best practices.
Assess service needs and provide quality process services and advice to support managers in their daily staff management responsibilities.
Collect and organize input on HR processes and policies and participate in the review and update of various systems, manuals, guidelines, and tools.
Support professional development needs assessment and help ensure the provision of precise development programs for CRS staff and partners.
Perform assigned roles and responsibilities including management of employees, employment, the employee lifecycle, employee absence records, recruiting and onboarding in the CRS HRIS (Insight).
Maintain record keeping through personnel files and the HRIS in adherence to required CRS, donor, and local law
regulations. As needed provide support on analytical reports on HR-related data, metrics and trends to support decision-making, workforce planning and development.
Required Languages – English
Travel – Must be willing and able to travel up to 5%.
Supervisory Responsibilities: None
Key Working Relationships:
Internal: HR Manager, CP leadership, All CP staff, RTA Human Resources (where appropriate).
External: Representatives of local government authorities, Peers from other NGOs in the country, Local legal counsel, Providers of HR-related services, CRS Partners.
Education and Experience:
Bachelor's degree in Human Resources Management or Business Administration required.
Minimum of three years' work experience in HR, preferably with an International or local NGO and good knowledge of HR best practices and standards.
Experience with and knowledge of employment laws, regulations, policies, principles, concepts, and practices. Good understanding of the local labor law.
Knowledge, Skills and Abilities
Strong relations management abilities. Ability to relate to people at all levels internally and externally. Strategic in how you approach each relationship.
Strong customer service ethic and abilities
Very good planning, coordinating, and organizing skills
Able to maintain confidential information
Proactive, resourceful, solutions-oriented and results-oriented
Excellent communication and interpersonal skills
Experience using MS Windows and MS Office packages (Excel, Word, PowerPoint), Web Conferencing Applications, HRIS.
Agency-wide Competencies (for all CRS Staff)
These are rooted in the mission, values, and guiding principles of CRS and used by each staff member to fulfill his or her responsibilities and achieve the desired results.
Integrity
Continuous Improvement & Innovation
Builds Relationships
Develops Talent
Strategic Mindset
Accountability & Stewardship