Global Technical Advisor at Heifer International
Remote
Salary: $Not Stated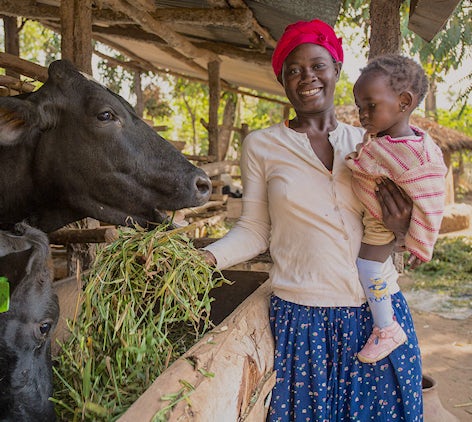 Website https://twitter.com/heifer Heifer International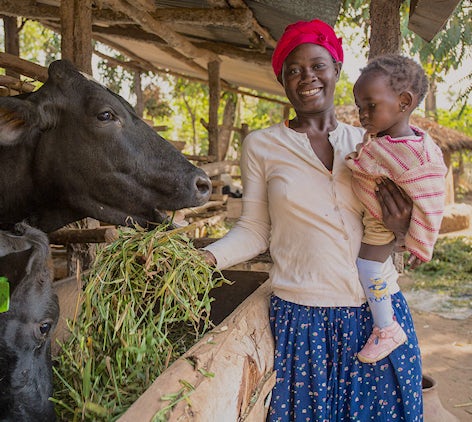 Website https://twitter.com/heifer Heifer International
State: Accra, Ghana
Country: Ghana
Deadline: 04/09/2021
Qualification: Degree
Work Experience: 3 Years
Career Level: Mid Career
Industry:
International Development
---
Global Technical Advisor Summary
The Global Technical Advisor at Heifer International is responsible for identifying and determining best options for technologies in power, water and internet for Heifer's Signature Programs.
---
The Global Technical Advisor will work in close collaboration with the programs teams to determine right sized and most appropriate
technologies, infrastructure, and/or providers in varied geographies and agricultural value chains.
The Global Technical Advisor will support identification and collaboration with other technical advisors when appropriate and ensure
costs and impacts of each power, water, and/or internet investments are defined in the design phase and managed
throughout implementation pivoting when necessary for optimum impacts.
We are looking for a Global Technical Advisor who can work remotely within the U.S. and/or globally at any of Heifer's field offices
including Asia (India, Bangladesh, Cambodia, Nepal), Africa (Ethiopia, Ghana, Kenya, Malawi, Rwanda, Senegal,
Tanzania, Uganda, Zambia, Zimbabwe) and Americas (Mexico, Ecuador, Guatemala, Honduras, Nicaragua)
The Successful Global Technical Advisor
To succeed in this role, you will have expertise in providing common good utilities to the rural, most vulnerable
populations with appropriate power, water and/or internet technologies.
She/he will have a passion for moving the most vulnerable households out of poverty and an understanding of the
challenges in rural areas as opposed to more developed geographies. She/he will have a vast network of technical
contacts in Africa, Asia, and the Americas that can support the roll out of robust technologies and/or infrastructure
that will have a sustainable impact in the communities Heifer serves.
She/he will understand how to conduct cost-benefit analysis of technical interventions and link that to overall impacts in living income.
Global Technical Advisor :
· Work in collaboration with the Area Senior Vice Presidents and their respective Programs teams to identify and assess
appropriate technologies in power, water and internet at the household, micro, small and medium enterprises (MSMEs), and eventually the community levels for each Signature Program.
· Identify global and local providers and/or partners to work with in power, water, and/or internet for each Signature
Program and carefully review the cost-benefit analysis to the intervention as well as the cultural appropriateness of the identified options.
· Partner with the Proposal Design Hub and Program's teams to design appropriate PWI interventions with clearly articulated cost-benefit analysis and acceleration ratios.
· Partner with programs teams to ensure technologies and/or infrastructure is adequately providing the desired impacts as set out in the proposal design.
Manage the results for performance pivoting the technical aspects of the interventions as appropriate in close collaboration with each programs team lead.
· Manage all technical assessments for new PWI geographies and signature programs; through procurement,
contracting, management of the assessment, final report of findings, and interpretations for programs teams.
Global Technical Advisor  Requirementss:
· A Master's degree in agricultural economics and/or applicable field of study. A PHD is a plus.
· A minimum of 20 years of experience in International Development programming for the most vulnerable populations including technical design in either power or water.
· Understanding appropriate technologies for rural farmers in power, water and/or internet.
· Experience in cost benefit analysis for development programming interventions on the income of farmers.
· Must possess a network of appropriate global and geography-specific industry experts in power, water or internet.
· Must have experience with collaborating in teams to design interventions with common goods such as power, water, or internet that have long-term impact for vulnerable communities.
· Must have experience working with local governments and their counterparts in common goods requirements, policies and projects.
· Collaborative, team-oriented mindset with strong verbal and written communication skills. English language fluency is required. Spanish is a plus.
· Self-motivated, agile, and detail-oriented leader with exceptional organizational, interpersonal and conflict resolution skills.
About the Organization and the Offer
In 1944, Heifer International's founder, Dan West, began outlining a simple but groundbreaking plan to tackle hunger
around the world.
West, a farmer from the Midwest and Church of the Brethren member had recently returned from feeding weary refugees during volunteer service in the Spanish Civil War.
He had seen firsthand that giving people food was a short-term solution, whereas providing them with animals offered a steady supply of nutritious food for an entire family.
His philosophy still inspires Heifer's work today. Partnering with farmers across a range of different livestock and crops, we create unique solutions to local challenges.
Today, Heifer International has operations in 21 countries around the world, working alongside local farmers, business
owners and their communities, as they mobilize and envision their futures. Together, we build inclusive, resilient economies, so communities can develop effective ways to end global hunger and poverty in a sustainable way.
To date, we have supported more than 36 million farming families across Africa, Asia and the Americas and in the past
five years alone, we have worked alongside 2.7 million families to close the living income gap or set them on a path to
doing so.
Between now and 2030, we will support an additional 10 million people to reach a living income by scaling up our signature programs. To achieve this, Heifer International relies on its passionate, committed and highly skilled staff.
OUR FUTURE
Heifer International has set a goal to help 4 million families within the communities where we work achieve living incomes by 2020.
This income will allow them to educate their children; feed themselves adequately every day; and have proper housing, water, hygiene and other essential resources.
Heifer International is an equal opportunity employer. All qualified applicants will receive consideration for
employment without regard to race, religion, color, national origin, gender, gender identify, sexual orientation, age,
status as a protected veteran, among other things, or status as a qualified individual with disability.