Global Strategy and Operations Lead at Heifer
Remote
Salary: $Not Stated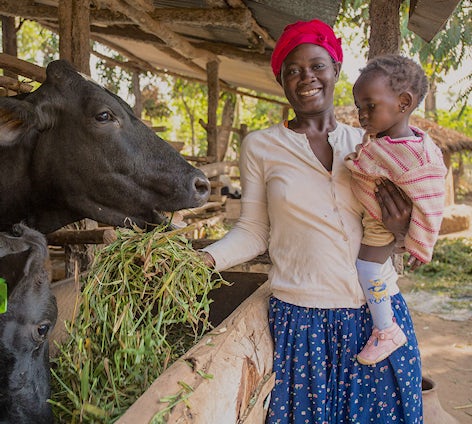 Website https://twitter.com/heifer Heifer International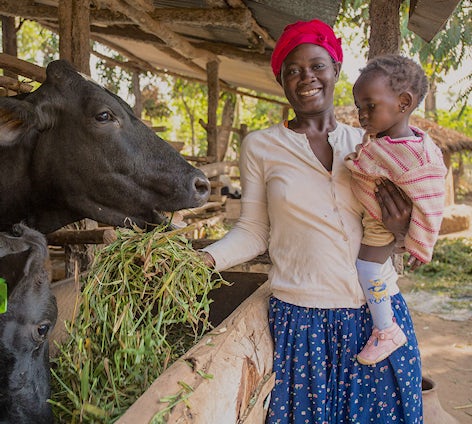 Website https://twitter.com/heifer Heifer International
State: Accra, Ghana
Country: Ghana
Deadline: 06/09/2021
Qualification: Degree
Work Experience: 3 Years
Career Level: Mid Career
Industry:
International Development
---
Global Strategy and Operations Lead
Reporting to the President and Chief Executive Officer at Heifer International, the  Global Strategy and Operations Lead is responsible for the design and implementation of robust Power, Water and Internet interventions that accelerate Heifer's Signature Programs worldwide.
---
Global Strategy and Operations Lead Details
At the CEO's direction, the PWI Lead will work in close collaboration with programs teams and other partners to
accelerate vulnerable households to reaching a living income – through effective implementation and targeted revenue strategies.
We are looking for candidates who can work remotely within the U.S. and/or globally at any of Heifer's field offices
including Asia (India, Bangladesh, Cambodia, Nepal), Africa (Ethiopia, Ghana, Kenya, Malawi, Rwanda, Senegal,
Tanzania, Uganda, Zambia, Zimbabwe) and Americas (Mexico, Ecuador, Guatemala, Honduras, Nicaragua)
The Successful Global Strategy and Operations Lead
To succeed in this role, you will have a track record in managing initiatives that span the globe, and an expert in providing common good utilities to the rural, most vulnerable populations with appropriate power, water and/or
internet technologies. She/he will have a passion for moving the most vulnerable households out of poverty through
collaboration with field-based programs staff, technical experts from the industry and funders and financiers.
The candidate will also be self-motivated and enjoy identifying and cultivating donors and partners alike that have the same philosophy to development as Heifer – farmers first.
Major Responsibilities of the Global Strategy and Operations Lead :
· Work in collaboration with the Area Senior Vice Presidents and their respective Programs teams to identify countries for the PWI Initiative, assess and design interventions, and collaborate in implementation.
· Partner with the Proposal Design Hub to design appropriate PWI interventions with clearly articulated cost-benefit analysis and acceleration ratios.
· Partner with programs teams to ensure annual work plans for each PWI Initiative country are completed and monitoring reports are completed against the deliverables on a scheduled basis.
· Work with programs teams to provide donor reporting requirements and analysis as needed.
· Ensure annual PWI funding requirements per country are managed within expectations and there is an intentional revenue strategy and target for each PWI Initiative country.
· Complete an annual PWI Revenue Strategy that incorporates both funding and financing options for PWI
interventions and/or infrastructure that is in partnership with or integrates with global fundraising leads and with
Heifer's broader revenue strategy; including options from multi-lateral and bi-lateral institutions, foundations,
corporations, impact investors, high net worth individuals, and/or access to financing options. Report against the fundraising targets.
· Supervise the Global PWI Technical Advisor to ensure that the most appropriate power, water and internet
technologies are benchmarked and assessed, and the most appropriate partners are identified for design and implementation.
· Ensure smooth PWI intervention implementation, reporting, learning and adaptation, as well as funding levels are maintained.
· Work cross-departmentally for smooth PWI Initiative operations with finance, human resources, programs, monitoring and evaluation, design hub, funding and financing leads.
· Present to both internal and external audiences the PWI Initiative impacts and strategic plans.
· Present to external audiences to raise Organizational profile and increase revenue generation potential.
Minimum Requirements of the Global Strategy and Operations Lead
· A Master's degree in agricultural economics and/or applicable field of study. A PHD is a plus.
· A minimum of 20 years of experience in International Development programming for the most vulnerable populations including the design, implementation and revenue generation for such programming.
· Understanding appropriate technologies for rural farmers in power, water and/or internet.
· Experience in cost benefit analysis for development programming interventions on the income of farmers.
· Must possess a network of appropriate industry experts to leverage for design and implementation success.
· Must have experience working with local governments and civil society organizations interacting with the most vulnerable rural populations in regard to common goods services.
· Must have experience with collaborating in teams to develop revenue strategies to leverage funding from both
funders and financing actors which may include multi-lateral and bi-lateral institutions, foundations, corporations, impact investors and high net worth individuals.
· Collaborative, team-oriented mindset with strong verbal and written communication skills. English language fluency is required. Spanish is a plus.
· Self-motivated, agile, and detail-oriented leader with exceptional organizational, interpersonal and conflict resolution skills.
About the Organization
Heifer International has set a goal to help 4 million families within the communities where we work achieve living
incomes by 2020. This income will allow them to educate their children; feed themselves adequately every day; and have proper housing, water, hygiene and other essential resources.